---

---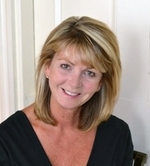 Marilyn Breare - Agent
Cell 617-256-7434
marilynbreare@comcast.net

"Marilyn is the epitome of professionalism. She is confident in her manner and has an
incredible wealth of knowledge however; if in the unlikely event there is a situation where she doesn't have an immediate answer, she will research, inquire and delve until she can come back with a satisfactory response.

Marilyn keeps in constant contact via email, text or a phone call, even when the process is just "flowing", she still touches base to let
you know that you are not far from her mind and always making you feel like you are her number one client.
I would not hesitate in recommending Marilyn to anybody; family, friends, colleagues and acquaintances alike and I'm sure she will offer the same high level of service to each and every one of them.

It has been a pleasure and a privilege to have worked with Marilyn and although we are really pleased with our super-fast house purchase, part of me is sorry that it has come to an end as I have enjoyed our friendly interaction with her and I am honored to consider Marilyn a new friend but one who will remain for many years to come.

Thank you Marilyn for your
superb, professional and friendly service - as I've said before, you are an
angel :)"

---